Welcome to GPI Anatomicals
GPI Anatomicals is the largest manufacturer of anatomical models for pharmaceutical companies with over three million models distributed in medical offices throughout the world. Founded by Scott Galloway in 1980, GPI Anatomicals specializes in plastic product design and uses every major plastic manufacturing process to produce proprietary designs of realistic, anatomically accurate models used primarily for patient education.
With its initial anatomical models, GPI specialized in custom designs. In 1996 the company expanded its product line to include a wide variety of stock anatomical models, now with 99 different models. The stock models cover a wide range of specialties for both humans and veterinary models. Nearly every part of the human anatomy is represented, from skin, bones and arteries to eyes, brain, kidneys, prostate, breast, lung and teeth. A newer line for veterinarians includes canine hip, spine, elbow, shoulder, jaw, heart and ear. The models are invaluable in facilitating patient education and can be customized.
"Our Mission: To facilitate effective student and patient education whenever and wherever possible while evolving with the ever-changing technological and medical communities."
— Scott Galloway
Our Distributors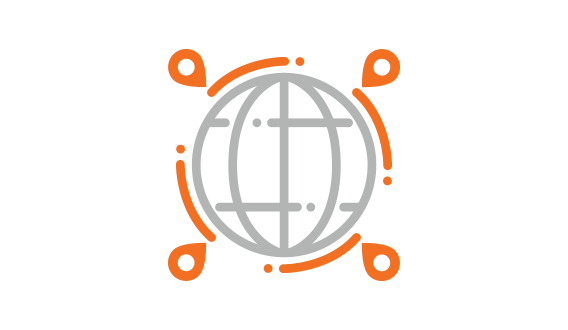 GPI Anatomicals does not sell to the retail market and has developed an excellent network of domestic and international distributors who can take care of all your individual needs. Please visit our where to purchase page to locate a dealer. If you would like to become a distributor of the GPI product line, please contact us to be sent a dealer application.
For the last 39 years, our product line has continued to succeed with the help from our valued distributors and customers. As our business continues to grow, our line of Anatomicals does as well. Today we offer 99 anatomical models, which we refer to as our "stock models". In 2018, we introduced a new coronary arteries and cardiac veins model. These can be purchased through any of our distributors worldwide. When you open a catalog or perhaps are looking for a GPI model online, you will notice the educational reference card that comes with every model. No other model on the market today has the reference card that adds to the educational value like a GPI model. Our products are developed carefully to ensure medical accuracy and educational quality. Each one is then constructed and individually hand painted.
GPI Anatomicals not only stocks anatomical models, we specialize in the custom design and manufacturing of patient education models for the pharmaceutical, veterinarian and medical device industries.
Model Categories








Obesity & Metabolic Syndrome
2 Models







Joints & Bone Conditions
14 Models



Latest news